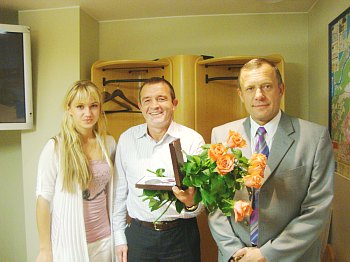 On the 21st of June on behalf of the Diplomatic Economic Club the Honorary
medal of the Club
was presented
"For the contribution to international economic relations development"
to President of the Holding DINAZ
Nikolay Yermolaev
.
The members of the Club congratulated and expressed assurance in further economic consolidation of the company and wished to Nikolay Yermolaev a success and to realize all large international plans.
The members of the Club congratulated the Holder of the Honorary Medal of the Club and wish him a success!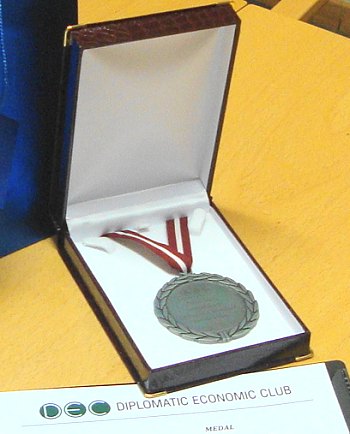 zoom
Dinaz company celebrates it's 20 anniversary and consists of more than 10 companies, which operates with the oil product selling, oil product transfer reloading and with the oil-refining factory's building.