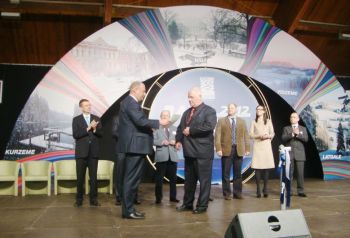 Club members attended international tourism exhibition Balttour 2012.
The two thematic pavilions - "Travel Latvia!" and "Discover the World!"
were occupied by 255 stands. Visitors could learn about 650 proposals from travel companies representing 38 countries.
At the opening ceremony of the exhibition vice-president of the Russian Union of Travel Industry Sergei Korneev presented the diploma to the organizers of the exhibition company BT 1 and ALTA.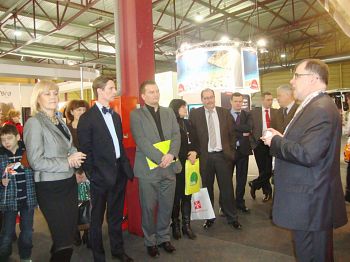 At the stand of Malta Tourism. Mr. Anthony Caruana, director of the mission, spoke in details about the possibilities of development of tourism, recreation areas and English language training in Malta.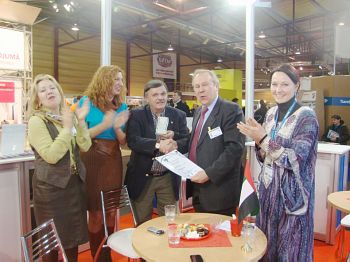 Pavilion "Travel Latvia" is a guide about Latvia. All four regions of the country with inventiveness and creativity showed original and interesting oppurtunities for tourists. Latvian regions presented a variety of recreational and therapeutic rehabilitation offers. Everyone could find something attractive.