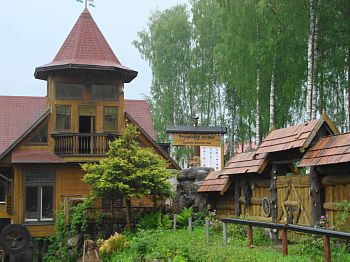 On the 1st June in the place near Riga called Rukishi members of the Diplomatic Club took part in the annual event УPlanting Lilac bushes in the Friendship AvenueФ. There were planted 9 new Lilacs.
This wonderful tradition began in 2002, with the initiative of Nikolay Kolotilo, support of the Club members E.Tikhonov. V.Zhovtenko, N.Packevich and others, who planted the first Lilac bushes in the Avenue.
Since then, there are growing already 75 Lilac bushes, which were planted by representatives of 25 countries.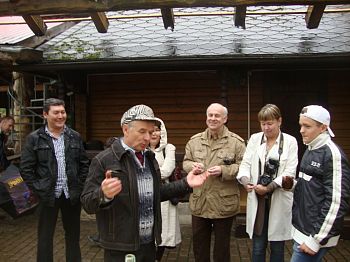 Starting the event Nikolay Kolotilo told the story of the recreation centre, which was open already in 1995.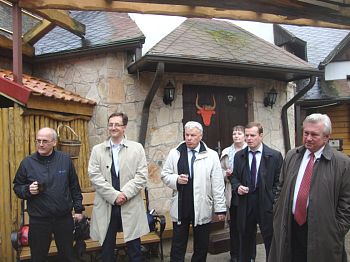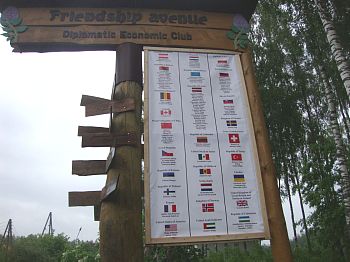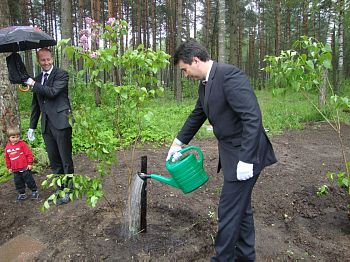 Andrey Ilyn Ц First Secretary of the Embassy of Russia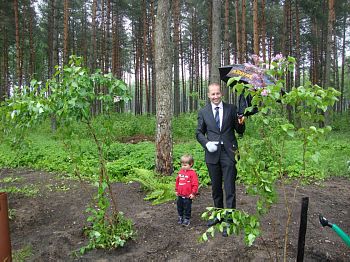 Ragnar Haug with the son Ц Deputy Head of Mission / Counselor, Embassy of Norway in Latvia
Zhazira Myrzakassymova with her son Ц Counselor, Embassy of Kazakhstan.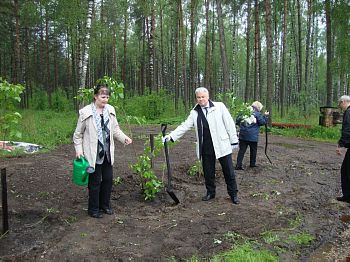 Marta Stolarova Ц First Secretary, Embassy of the Czech Republic in Latvia.
Vladimir Kozlovsky Ц Counselor of the Embassy of Belarus.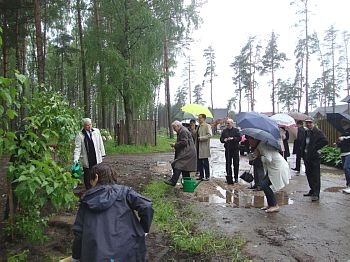 Despite the rainy weather Friendship Avenue always attracts visitors.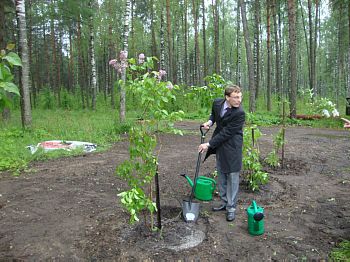 Maksim Preminin Ц Referent, Embassy of the Russian Federation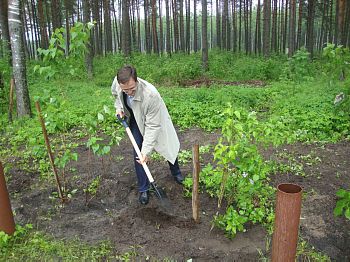 Gregory Pomerantsev Ц Chairmann of the Board, LIVE Riga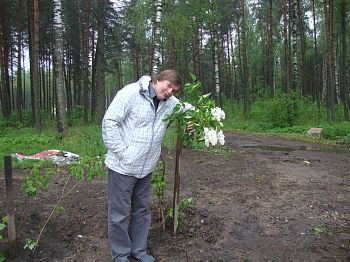 Maris Zubach Ц Counselor of the Riga Trade Port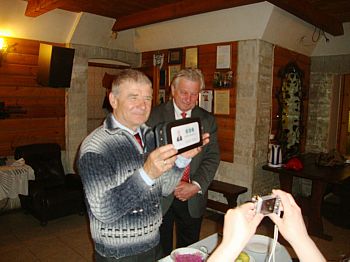 Nikolay Kolotilo has got a Souvenir УNumber 1Ф from the Club.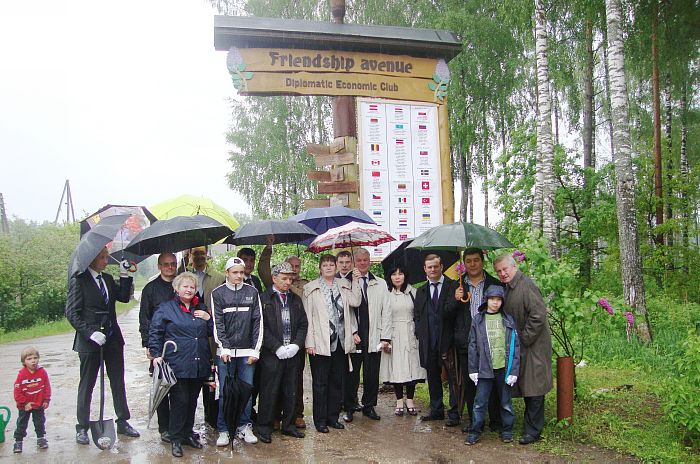 zoom
A common photo to remember a moment :
Members present:
R.Haug, E. Lopatko, M.Krumiņa, V.Lopatko, M.Stolarova, K.Tikhonov, M.Preminin, A.Ilyn, A.Volkov, V.Kozlovsky, O.Butenko, M.Zubach, V.Roldugin, L.Soldatits, N,Alekseeva, Zh.Myrzakassimova, K.Auzbaev, G.Pomerantsev.