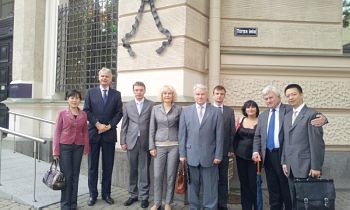 June 26 at the initiative and with participation in the organization of the Russian Embassy counselor Eugene Tikhonov, a meeting of members of the Club with the President of the Bank of Latvia Ilmars Rimsevics and was an excursion to the educational center "Money World".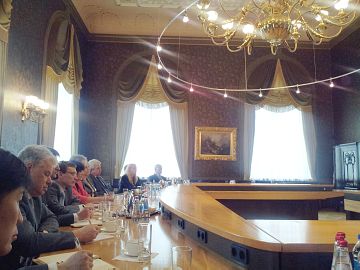 Meeting with President of the Bank of Latvia was held in the Council Chamber.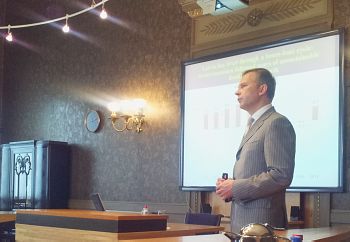 Ilmars Rimsevics a presentation on the current financial situation in Latvia and the world economy.

Presentation *.pdf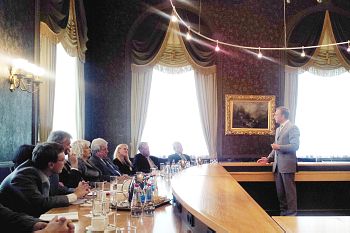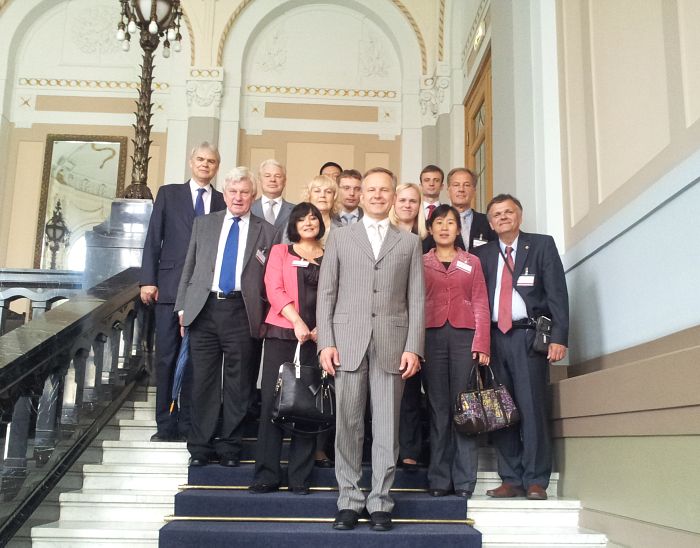 zoom
The overall picture
Ilmars Rimsevics (center) - President of the Bank of Latvia
Cornelis J. Groeneveld Ц Counsellor, Deputy head of Mission, Embassy of Netherlands, , Evgeny Tikhonov Ц Counsellor, Embassy of Russia, Vladimir Kozlovsky Ц Counsellor, Embassy of Belarus, Maria Krumina Ц attache, Embassy of Czech Republic, Lolita Pankova Ц Representative FINPRO, Embassy of Finland, Maxim Preminin Ц Secretary Embassy of Russia, Liu Jun Ц Counsellor, Embassy of P.R.C., Evija Tabune - Commercial Assistant, AWEX/Embassy of Belgium, Igor Zakharciuc Ц First Secretary, Embassy of Moldova, Chang Min Ц Secretary, Embassy of P.R.C., Andre Villers Ц Counsellor, Embassy of Belgium, Anatoly Butenko Ц Secretary of DEC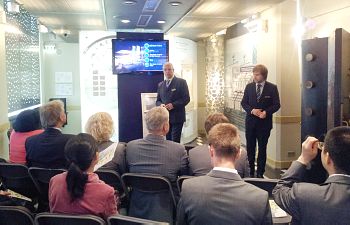 Head of "Money Museum" Janis Motivans and the manager of the exhibition Kaspars Kravinskis had a tour of the educational world of finance and money, which clearly shows the mechanisms of the banking system and presents a variety of activities.
You can clearly understand and try to lift the bags of gold, which at the forks look small, but the hefty weight. : Write 20 kg of gold - a small bag, valued at around 600 000 LVL.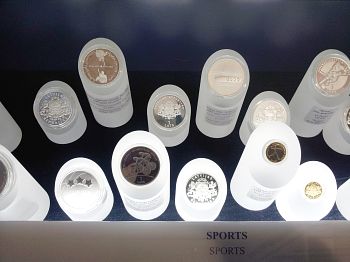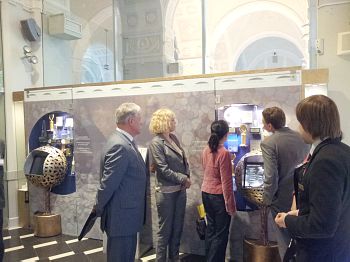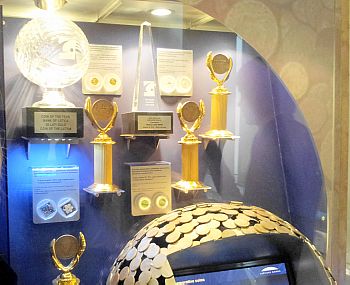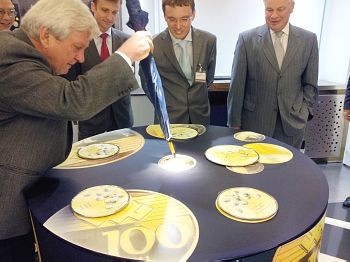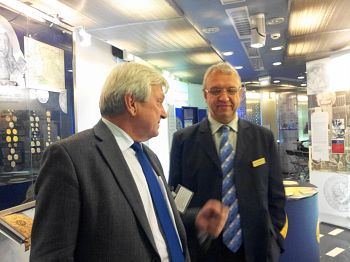 Club members would like to thank the head of the center of J. Motivans for a fascinating and informative journey into the "World of Money "