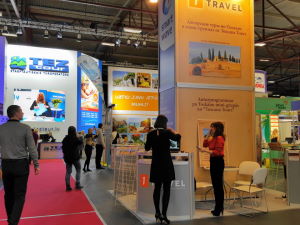 Международная Балтийская выставка - ярмарка туризма
Рига, международный выставочный центр, Кипсалас 8
Туристические объекты и достопримечательности, агентства и операторы, отдых в Латвии и за рубежом
Holding company "Dinaz" works in the markets of oil and oil products trade. The company carries out wholesale and retail trade in the Baltic countries, Poland, Czech Republic and Ukraine.
The company "Dinaz" has two tank farms in Daugavpils and region. It operates a network of gasoline stations in Latvia. The number of gasoline stations in Latvia is 42.

Riga, Katrinas dambis 14a
Views: 26971
Theme
© 2005-. All the rights belong Diplomatic Economic Club. Use of materials, photos from the sanction of administration of a site.
The hosting is given
A/S Balticom

Riga Moscow Paris Marrakesh Helsinki Minsk Kiev Zurich Bratislava Prague Budapest Chisinau Warsaw Brussels London Pskov Vienna Chisinau Vilnius Tallinn St. Petersburg Uzhgorod Almaty Addis Ababa Riyadh Riyadh Shanghai