»»
Catalog, Hotels » Danubius Healt Spa Resort Heviz
01.11.2010 (47955)
Danubius Healt Spa Resort Heviz  
Four star hotel of international class DANUBIUS HEALTH SPA RESORT HEVIZ .
Hungary, Hévíz
Located in the picturesque green park area, 5 minutes walk from the largest thermal lake in Europe.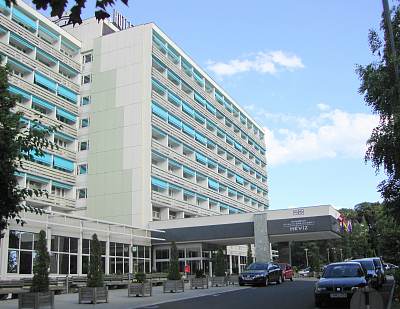 203 highly comfortable rooms, 7 suites with the top floors offers unique panorama of the lake and surrounding forest park.
Rooms are air-conditioned!
NOTE: An ideal place for rest and treatment, with friends and family. Here everyone can find himself something to their liking: thermal pools, including a special thermal spring in the street, in the shade of trees, swimming pool.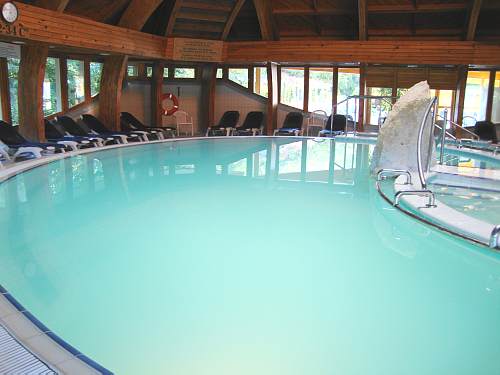 The price includes
swimming pool, wellness pool, thermal swimming pool with swimming pools, small swimming pools, Jacuzzi, sauna, aroma cabin, steam room, lounge, fitness room, bathrobe.
Breakfast Buffet (if desired you can order lunch or dinner)
The view from the windows of the rooms with balconies open onto the garden and the one-storey private home in the city, each with bathroom, television with various channels, telephone, minibar, hairdryer and bathrobe. Non smoking rooms, with interior anti-allergic, and connecting to people with disabilities. All rooms can be placed an extra bed for a child.
Guests who suffer from back pain, provided a special mattress.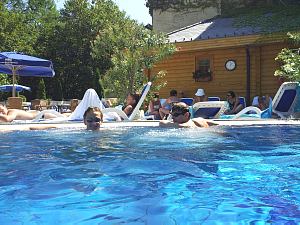 Services: restaurant, bar, cafe, swimming pool with water from the lake, dentist, hairdresser, manicure, pedicure, casino, gift shop, parking, fitness center with indoor and outdoor pools, sauna, solarium, fitness room, table tennis, tennis courts
Thermal Lake Hévíz - unique in the world where you can swim. Therapeutic pool supplied by sources thermal lake.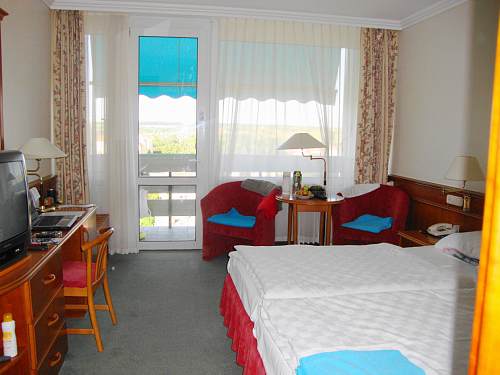 One of Europe's largest warm-water therapeutic Lakes - Lake Heviz - takes over the area of 4.4 hectares and is surrounded by magnificent wooded park. Lake Hévíz, even if we do not take into account the therapeutic nature of its waters, is a unique geological formation, an analog which is just on the northern island of Rotoruaban in New Zealand. Surface of the lake is oval in shape, the cross section to the form of a curved funnel, whose depth increases as one approaches the site of action of the source. The actual depth of the lake, 38,5 meters. Lake water "heats" geothermal energy, the temperature - the result of mixing of hot water emerging from the source, and warm water. The water temperature at the surface in summer is kept at a level of 33-35C in autumn and winter, depending on weather conditions, does not fall below 23C.
DEC - Partner Hotel.
To purchase the permits please contact the Club
contact
» Danubius Healt Spa Resort Heviz » Views: 47955 Diplomatic Club