»»
Diplomatic Economic Club® » Fryderyk Chopin in Riga
25.07.2013 (3327)
Fryderyk Chopin in Riga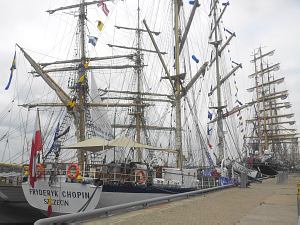 On July 25 the Embassy of Poland and Diplomatic Economic Club held a meeting on board of the Frederick Chopin brig within the opening of The Tall Ships Races 2013
The captain of «Frederick Chopin» brig Tomash Ostrovski and his mate told the history of the brig and about voyages. Showed the cabins and everyday life of brig's crew.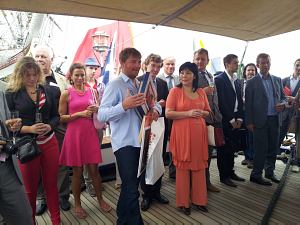 In the name of Diplomatic Economic Club the Diploma of the Club and book about the history of Latvia was presented by David Tomashewski to the captain of the brig.
The members of the Club and guests wished «the leading wind and seven foots under keel» the captain and the crew of «Fryderyk Chopin»!
The Ambassadors, Charge d'Affairs, diplomats, the members of the Club from Norway, China, Ireland, Spain, Uzbekistan, Ukraine, Moldova, Greece, Great Britain, Netherlands, Hungary, Canada, Poland, Slovakia, Lithuania, Russia, Belarus, Kazakhstan, France, Czech Republic, Finland and businessmen took a part in the meeting.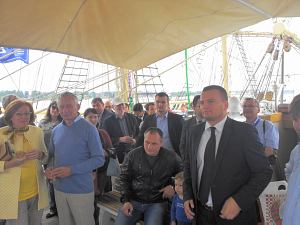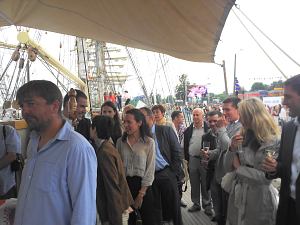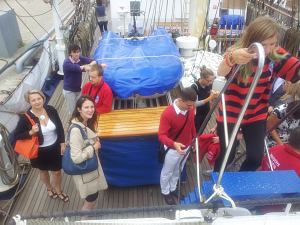 Diplomatic Economic Club® » Fryderyk Chopin in Riga » Views: 3327 Diplomatic Club