»»
Diplomatic Economic Club® » Opening of the exhibition Medbaltica 2013
18.09.2013 (3643)
Opening of the exhibition Medbaltica 2013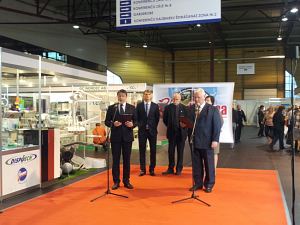 At the International Exhibition Center in Riga Kipsala an exhibition of Medicine «Medbaltica 2013.»  Participating manufacturers of medical products and services from Latvia and other countries.
the exhibition «Medbaltica 2013» attended by more than 100 companies from Latvia, Lithuania, Estonia, Russia, Belarus, Israel, China, Romania, Switzerland, Germany and Hungary. Exhibitors offer new technologies and achieving health, pharmacy, dentistry.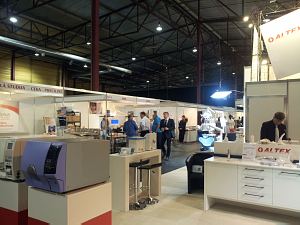 Concurrently with the exhibition «Medbaltica 2013» 18 to 21 September at the exhibition center are important developments in the field of health — «Latvian Medical Forum 2013», congresses Latvia doctors, nurses, midwives and physician assistants Latvia, Congress of Baltic Association of rehabilitation specialists, Baltic Congress of Orthopedic Trauma, the conference of the Latvian association of dentists.
Members of the Diplomatic Economic Club participated in the opening ceremony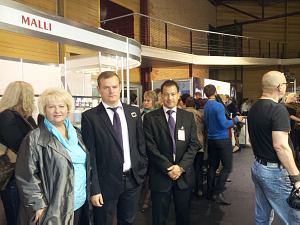 Diplomatic Economic Club® » Opening of the exhibition Medbaltica 2013 » Views: 3643 Diplomatic Club