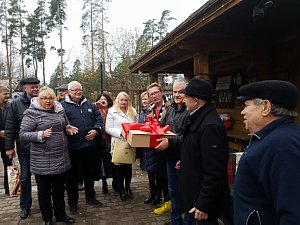 The recreation complex in the town of Rukisi near Riga marks its 20th anniversary. Nikolay Kolotilo, the founder of the enterprise organized an autumn holiday of a pumpkin in honor of the anniversary.
Members of the club and guests took part in the tasting of dishes from pumpkins, to which the motto: "it is also useful, as well as beautiful".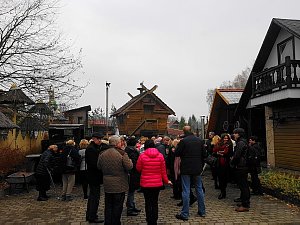 In honor of the 20th anniversary of the Kolotilovka rest complex and the achievement of success, Nikolay Kolotilo was awarded with the Honorary Diploma of the Club and a memorable souvenir.
The participants congratulated the owner of the complex Nikolay Kolotilo on the anniversary of the enterprise and wished further development of such a recreation area, which was created and developed thanks to the perseverance and diligence of Nikolai Kolotilo...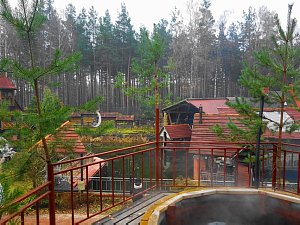 Views: 1016
---
---
Home
::
Правовая информация
© 2005-. Diplomatic Economic Club. Использование фотографий с разрешения владельца. Использование материалов с указанием гиперлинка
Хостинг предоставлен
A/S Balticom

Рига Москва Париж Маракеш Хельсинки Минск Киев Цюрих Братислава Прага Будапешт Кишинев Варшава Брюссель Лондон Триполи Вена Кишинев Вильнюс Таллинн Санкт-Петербург Ужгород Алматы Адис-Абеба Эр-Рияд Шанхай