Diplomatic Club » New Year it is a miracle when past meets present and the future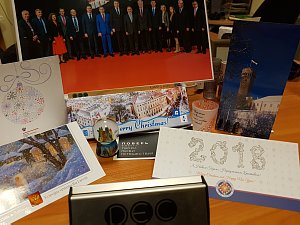 The Diplomatic Economic Club receives congratulations on Christmas and New Year 2018!
Greetings from the Club are accepted both in Latvia and abroad, in different parts of the world.
Fluffy snowflakes, colourful lights on the streets and in the houses, decorated shops and windows in the houses – all that is present, which helps us to transfer into the future!
New Year holiday gives a chance for everybody to express their greetings.
It is a moment to sincerely say: "Thank you!" and to wish that one's dearest wishes would come true and the goals would be reached.
We believe that in the New Year creative plans, new ideas and the courageous aims will be fulfilled. We wish that New Year would bring you happiness, peace, confidence, health, good luck and prosperity!
Please do not forget that every year together we start our new and toll-free (!) cruise trip around the sun at the ship called Earth! Let us take care of it, let it be Peace over World and smiles on people faces! Happy new cruise trip!
Let the way be smooth and the tailwind help!
Diplomatic Economic Club
Members from 35 countries of World
Greetings continue to arrive and are added to the publication
Thomas Castrel - Counselor of the Embassy of Belgium, Region of Flanders, agency FIT, President of Diplomatic Economic Club
Teimuraz Janjalia - Ambassador of Georgia to the
Alisa Podolyak - Charge d'Affaires of Ukraine in Latvia
Aleksandr Sirenko - First Secretary of the Embassy of Ukraine
Vladimir Vokodav - Second Secretary of the Embassy of Ukraine
Marina Dolgopolova - Ambassador of Belarus
Miroslav Kosek - Ambassador of the Czech Republic
Evgeny Lukyanov - Ambassador of Russia
Afzal Artikov - Ambassador of Uzbekistan
Ewelina Brudnicka - Chargé d'Affaires of Poland in Latvia
Jaroslaw Cwiek-Karpowicz - Counsellor Embassy of PolandTonis Nirk - Ambassador of Estonia
Merje Stanciene – Counsellor Embassy of Estonia
Javashir Akhundov - Ambassador of the Republic of Azerbaijan
Jean-Phillip Schklar - Counselor Embassy of Belgium, Region of Wallonia, AWEX
Igor Revenco - Ambassador of Moldova
Bernhard Loew – Honorary Consul of Austria in Latvia
Nikolay Ermolaev - Baltic Oil Terminal
Viesturs Tile - General Director of BT 1
Oleg Butenko - Director of Unimars holding
Juris Savickis - President of Itera Latvia
Edgars Ozolins - Director of Taupo
Sergey Kanaev - Director of the Tourism Office of Sharjah, United Arab Emirates
Jakocs Gyorgy - Director of Company Robinson Tours
and many others.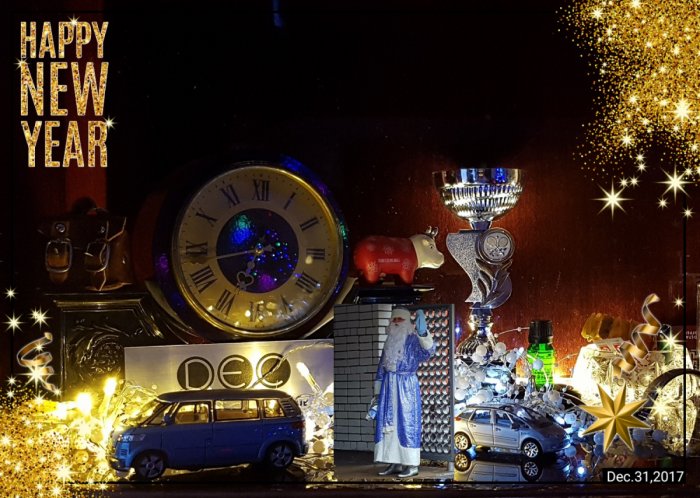 Views: 925
---
---
Home
::
Правовая информация
© 2005-. Diplomatic Economic Club. Использование фотографий с разрешения владельца. Использование материалов с указанием гиперлинка
Хостинг предоставлен
A/S Balticom

Рига Москва Париж Маракеш Хельсинки Минск Киев Цюрих Братислава Прага Будапешт Кишинев Варшава Брюссель Лондон Триполи Вена Кишинев Вильнюс Таллинн Санкт-Петербург Ужгород Алматы Адис-Абеба Эр-Рияд Шанхай