»»
Diplomatic Economic Club® » Reception of the Embassy of China in Latvia
23.09.2019 (564)
Reception of the Embassy of China in Latvia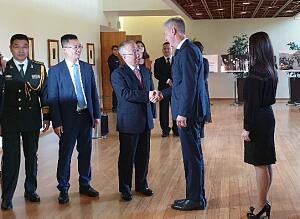 On September 23, 2019, the Ambassador Extraordinary and Plenipotentiary of the People's Republic of China Liang Jianquan held a gala reception on the occasion of the national holiday - the 70th anniversary of the founding of the PRC, which is celebrated on October 1.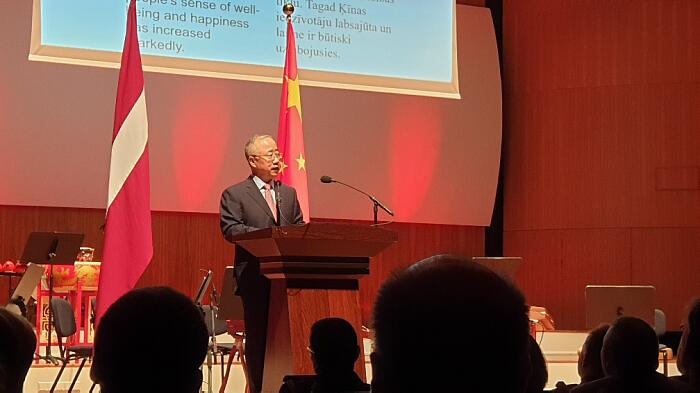 Ambassador Liang Jianquan congratulated the guests, wished success and prosperity to the people of China and Latvia.
During 2018, over 23,000 tourists from China visited Latvia.
On October 22-24, a tourist conference of the Central European, East European countries and China will be held in Riga. The Minister of Culture and Tourism of China will take part in the opening of the Chinese Cultural Center in Riga, which will be the first such center in the Baltic countries.
The Chamber Orchestra Forbidden City concert was held - this is an orchestra consisting of eleven classically trained musicians who interpret elements of Chinese folk music. The purpose of the group is to express the changes taking place in modern Chinese culture through the sounds of ancient instruments.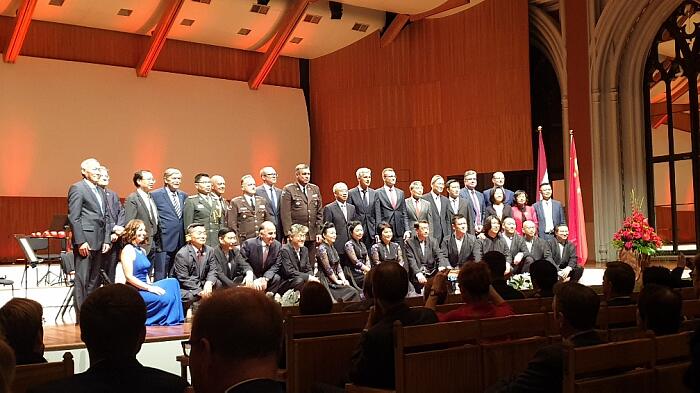 Photographing honored guests reception with chamber orchestra musicians "Forbidden City"
Diplomatic Economic Club® » Reception of the Embassy of China in Latvia » Views: 564 Diplomatic Club