»»
Diplomatic Economic Club® » Reception of the Embassy of Austrian in Riga
28.10.2019 (463)
Reception of the Embassy of Austrian in Riga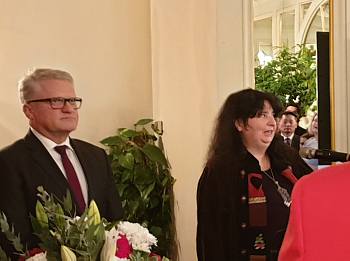 Austrian Ambassador to Latvia Stella Avallone, Mayor of Linz Klaus Luger
Reception of the Austrian Embassy was held in Riga on October 28 on the occasion of the National Day of the Republic of Austriaas well as on the occasion of the visit by the Mayor of Linz Mr. Klaus Luger.
The National Day of the Republic of Austria is celebrated on October 26th.
Ambassador of Austria to Latvia Mrs. Stella Avallone congratulated on the holiday and wished further development of mutually beneficial relations between the countries, strengthening economic and cultural ties.
Mayor of Linz Klaus Luger told about the modern development of the city of Linz and congratulated the guests of the reception on the occasion and wished them success.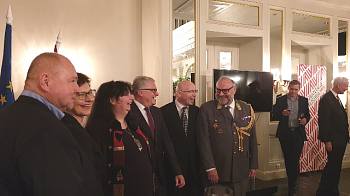 State Treaty on 27 July 1955 to restore the independence and sovereignty of Austria.
On October 26, the government approved a federal constitutional law proclaiming Austria's neutrality, precluding the possibility of joining any military alliances or the creation of foreign military bases in Austria.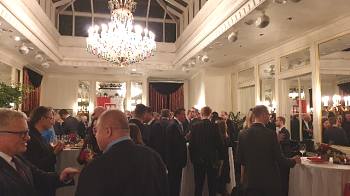 The residence of the Austrian Ambassador to Latvia is located in Vienna, the office of Counselor Mrs. Ingrid Valentini-Wanka is located in Riga.
Diplomatic Economic Club® » Reception of the Embassy of Austrian in Riga » Views: 463 Diplomatic Club