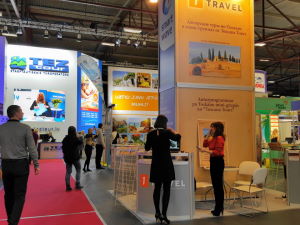 Международная Балтийская выставка - ярмарка туризма
Рига, международный выставочный центр, Кипсалас 8
Туристические объекты и достопримечательности, агентства и операторы, отдых в Латвии и за рубежом

Unimars (Universal Marine Service) was established in August 1994. At present, Unimars Group is a multi-business holding and its companies specialize in providing ship-owners with the fullest spectrum of services within marine business.

Our "hobby horse" is the complex servicing of ships which call at the Baltic Sea ports located in Latvia, Lithuania, Estonia and Russia.
17 Duntes str.,
Riga, LV-1005, Latvia
Тел.: +371 67076360(61)
Факс: +371 67076362
unimars@unimars.lv
Views: 26483
Theme
© 2005-. All the rights belong Diplomatic Economic Club. Use of materials, photos from the sanction of administration of a site.
The hosting is given
A/S Balticom

Riga Moscow Paris Marrakesh Helsinki Minsk Kiev Zurich Bratislava Prague Budapest Chisinau Warsaw Brussels London Pskov Vienna Chisinau Vilnius Tallinn St. Petersburg Uzhgorod Almaty Addis Ababa Riyadh Riyadh Shanghai