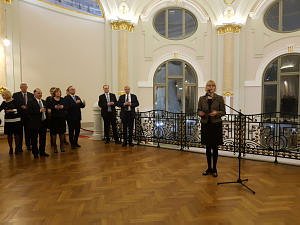 On December 11, at the Latvian National Art Museum in Riga, the Ambassador of the Republic of Poland Ewa Debska held a reception on the occasion of the completion of her work in Latvia and her return to Poland.
Eva Dembska took an active part in events, meetings with statesmen, businessmen, representatives of the Polish community in Latvia, various presentations, which contributed to the expansion of mutually beneficial comprehensive relations between Poland and Latvia.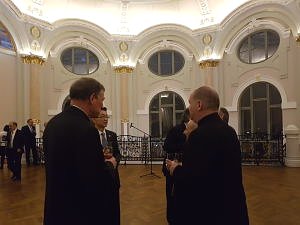 The Ambassador expressed gratitude to the guests for their cooperation and wished success and prosperity, Merry Christmas and Happy New Year.
The charge d'affaires of the affairs of Poland in Latvia is appointed Ewelina Brudnitska from 21 December.
Diplomatic Economic Club wishes successes in its further work to the Ambassador of Poland, Ms Eva Dembska
Views: 845
---
---