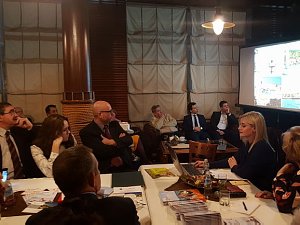 On February 1, on the eve of the opening of the international tourist exhibition Balttour 2018, as part of the meetings at the Diplomatic Economic Club passed a club evening on the topic of medical tourism. The aspects of the industry development were touched both in Europe, peace, and in Latvia, the Baltic countries, Belarus, Greece, Hungary, etc.
The evening was opened by the vice-president of the club and first of all she expressed congratulations to the editor and owner of the magazine Baltic-course.com on the occasion of the anniversary she recently noted.
Olga Pavuk received the welcome address of the Diplomatic Economic Club and a memorable gift.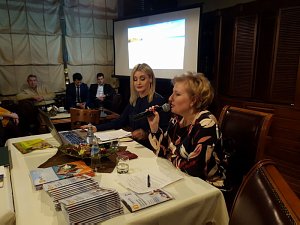 Alexandra Chizmadia, continuing the evening, noted that medical tourism is gaining popularity in almost all European countries.
Head of the tourist company 1Travel, Master and Doctoral student of the Baltic International Academy presented a detailed overview of this trend in tourism. Available on: *.pdf, Russian
At the evening, the owner of the company "Export Tourism" Dmitry Kamenkov and Dmitry Papadopulos Director of the company NOMOS in Greece
The meeting participants answered numerous questions
Vice-president of the club A.Csizmadia thanked Margarita Shalaeva and presented to the company 1Travel a memorable Club Diploma
At the end of the meeting, the guests were waiting for a surprise from the dance group SAMIRA from Fergana, who came as part of the delegation of the Governor of the Fergana region of Uzbekistan to participate in the anniversary of tourist exhibition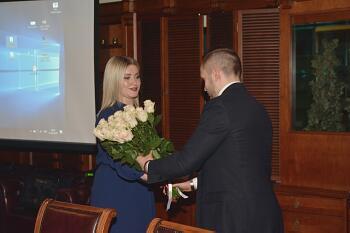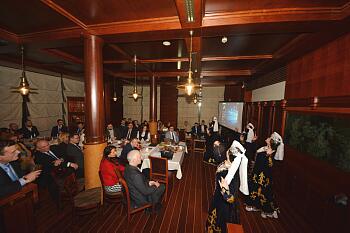 Views: 785
---
---