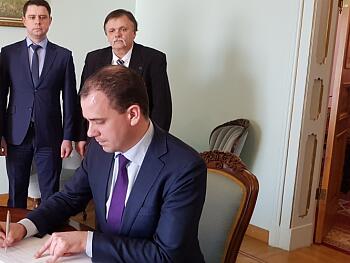 On March 28, the members of the Board of the Diplomatic Economic Club visited the Embassy of Russia in Latvia.
Club President Thomas Castrel expressed his condolences and left a record in an open book of condolences to his family and friends in connection with the tragedy in Kemerovo.
Our thoughts are connected with relatives and loved ones who are prematurely gone ...
Views: 705
---
---