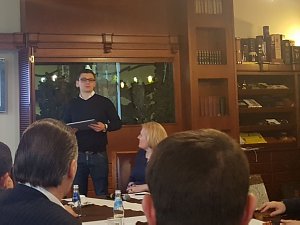 During the meeting at the Diplomatic Economic Club Dr. Vitaliy Butenko, discussed about the theory and practice of conducting successful negotiations and conflict management.
At the meeting Dr. Vitaliy Butenko, the lecturer at the Swiss Federal Institute of technology EHT Zurich, presented a seminar on the topic, «introduction to negotiation and conflict management with examples of cases from everyday life, business and international relations»
The first part of the presentation captured three main types of conflicts, International, Business and interpersonal. Continuing, it discussed how conflict solving methods through out the history have evolved, from mathematical equations of the «Game Theory» to behavioural psychology. Moreover, the members of the club were highly involved during the lecture, by participating in «Game Theory», and explaining their decisions.
In conclusion, Dr. V. Butenko asnwered to considerable number of questions, consequently, leading to a friendly debate over, 'Can we actually use the mathematical formula or equations when it comes to human actions and mind?', or 'Isn't it more rational to apply psychology?'. While both statements have good points, it is fair to say, everyone discovered something useful for themselves.
As a wrap, the Vice – president of the Club Aleksandra Csizmadia, expressed her gratitude to Dr. V. Butenko for the fascinating seminar and wished him, success in his career and presented to him a memorable token of the Club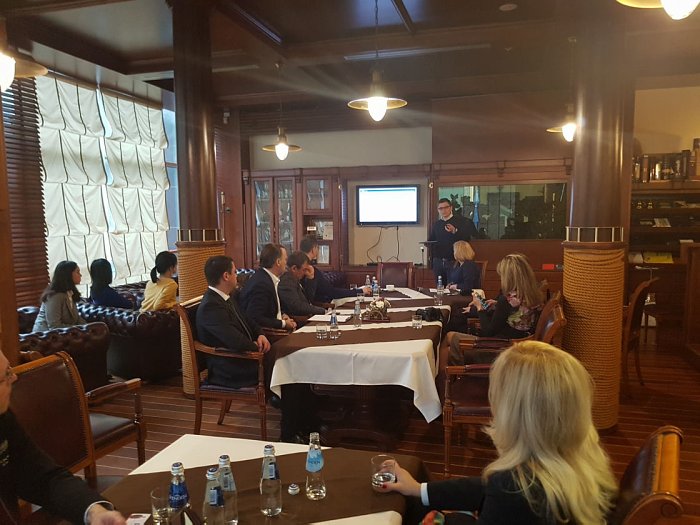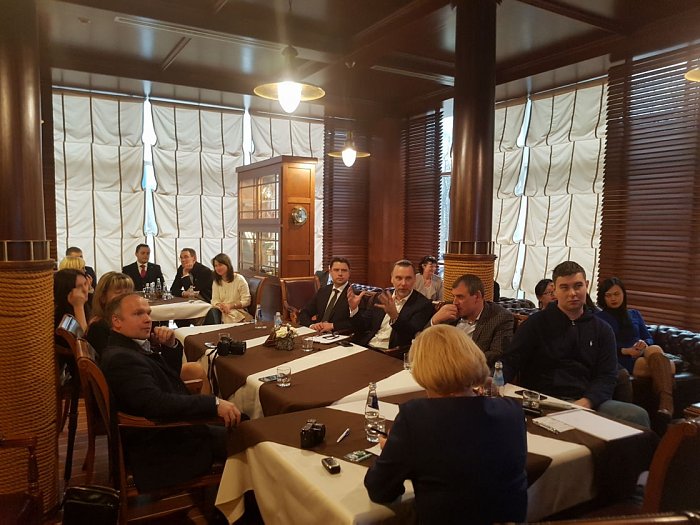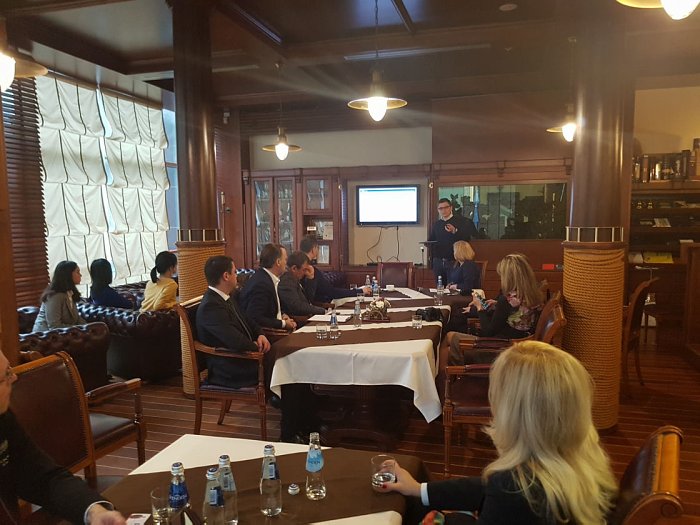 Views: 700
---
---