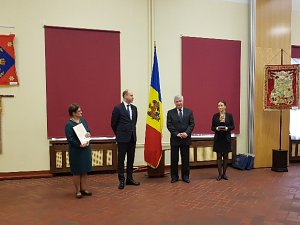 The Ambassador of Moldova in Latvia opened an exhibition on April 27 dedicated to the Day of the National Flag of the Republic of Moldova. The exhibition is demonstrated in the Military Museum of Riga.
Each of the colours on the flags required a long process of definition of the symbol contained in the nuances. The "Vexillological Testimony of the Historical Past" exhibition offers an unforgettable insight into the history of the national flag. It is intended to be a first overview of the flags as vexillological testimonies of our historical past, beginning with the 4th century BC until the year of 1990. The flag is presented in different states: in political and military life, as a state flag, as a military standard and as an ensign. In terms of form, there is the Byzantine form, which is based on the vexillum, a piece of cloth draped from a crossbar suspended on the top of a spear, part of the Dacian standards, still preserved on Trajan's Column, and seen nowadays only in churches; and the Western form, used both in political and military life, and in traditional festivities.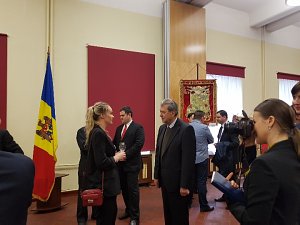 The exhibition is based on over 30 chronologically arranged flags, banners, standards and ensigns offered by the vexillophiler, Mr. Petru Costin.
The collection includes copies of most flags and banners of the Principality of Moldova and Bessarabia, well known and less known in the specialized literature. The present collection has been displayed in over 60 exhibitions in the country and abroad.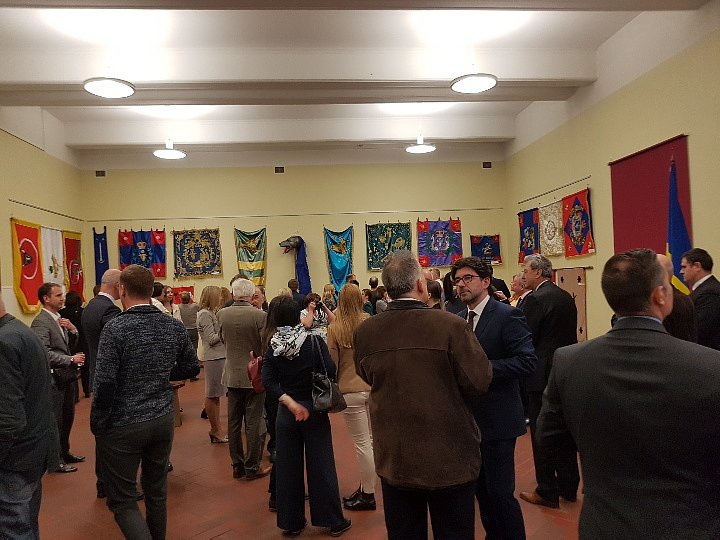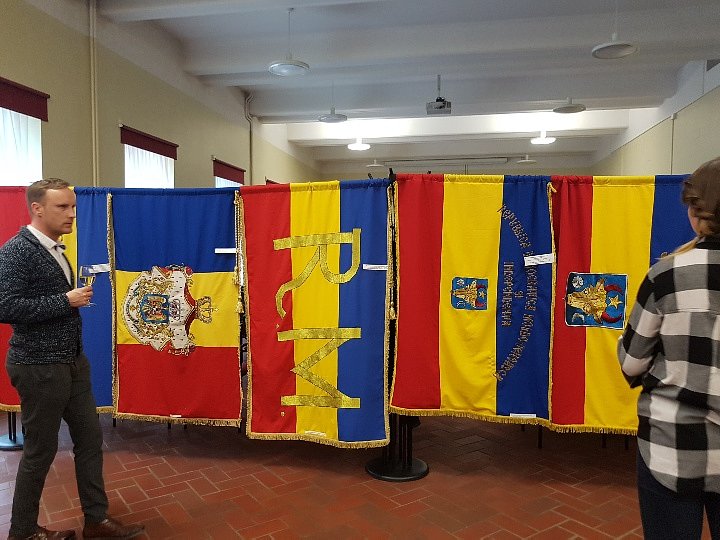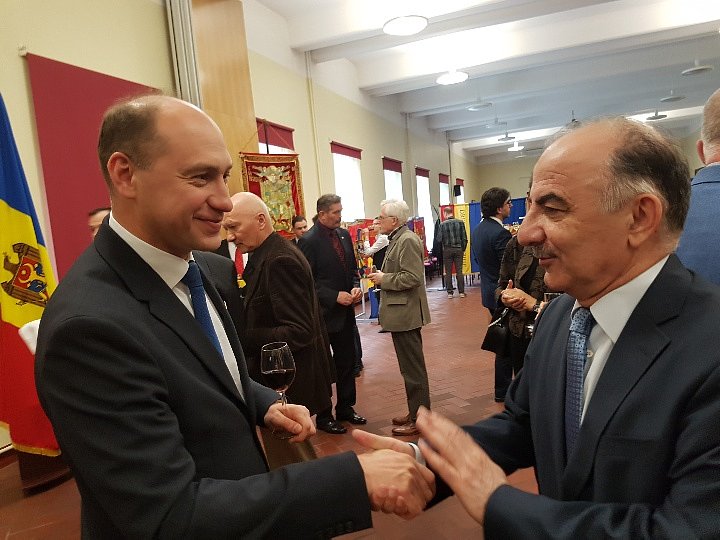 Ambassador of Moldova Evgeny Revenco and Ambassador of Azerbaijan Javonshir Akhundov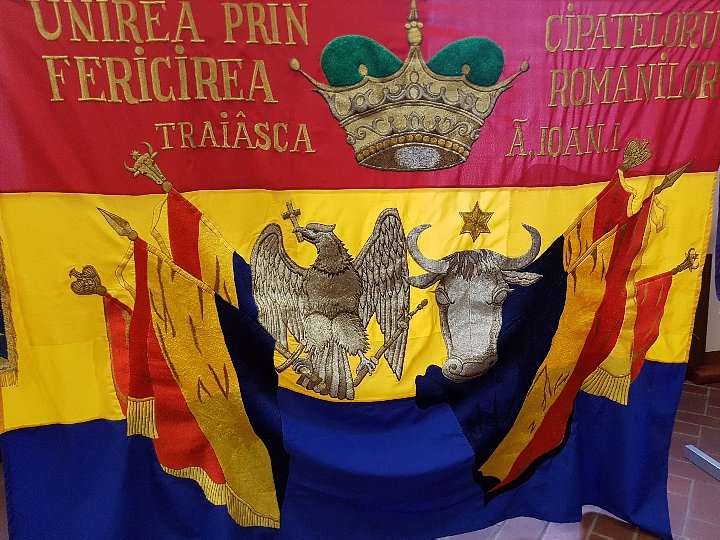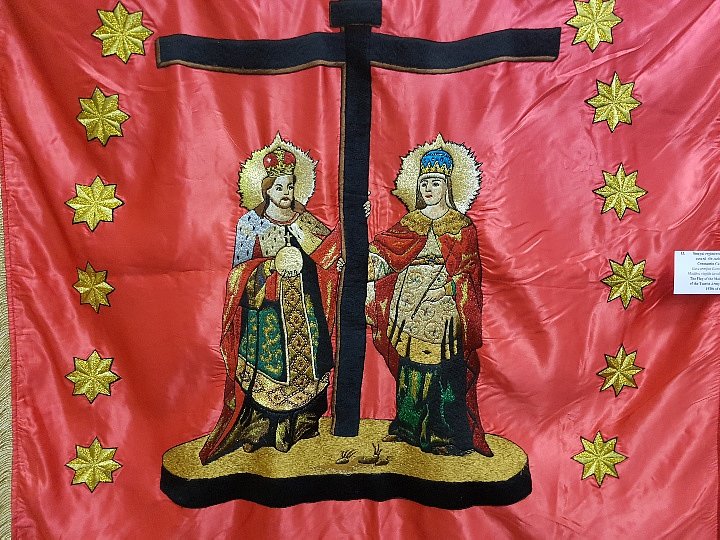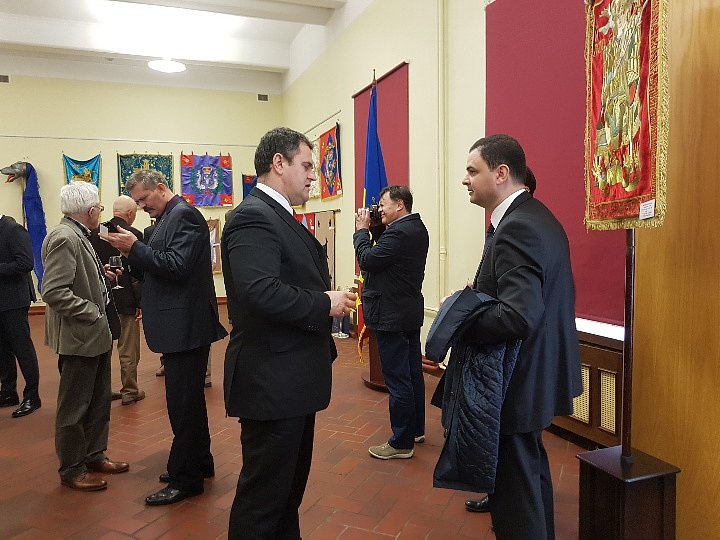 Ambassador of Romania to Lithuania and Latvia Dan Adrian Balanesku and Ambassador of Georgia Teimuraz Janjalia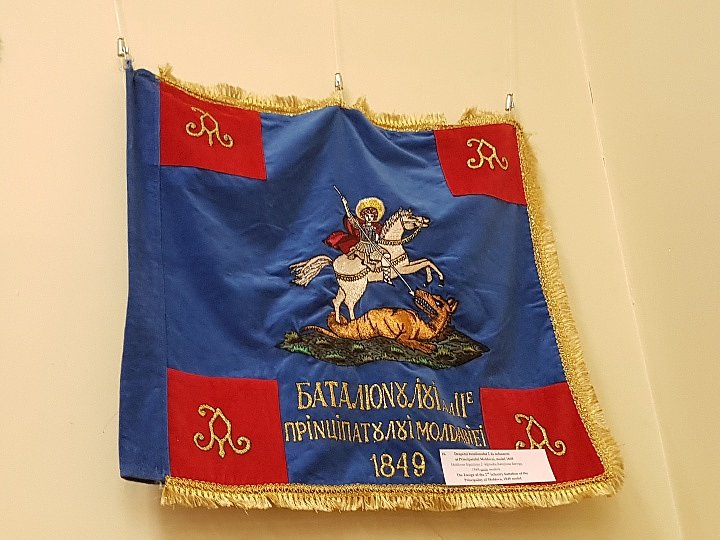 Views: 763
---
---