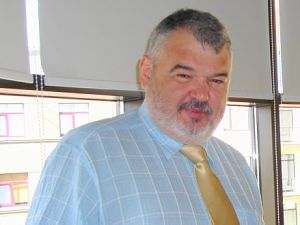 2008-2010 - President Diplomatic Economic Club
Pavol Baranay
Businessman
2007 - 2010 - Head of the Commercial and Economic Section, second secretary

Married. Marine College education.
Work worldwide on the fishery, merchant, passenger and rescue ships.
Experienced in the government service and own business activities. State interpreter and translator.
My hobby is painting. I like life and like peoples.
» Baranay Pavol » Views: 22316 Diplomatic Club