The 3 BALTIC AMBER CUP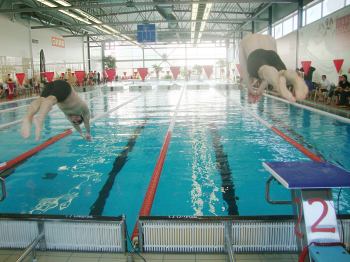 On Feb 19-20 the 3rd Baltic Masters Open Swimming Championship (Baltic Amber Cup 2011) took place in Riga. The contestants' age – 25 or above. 170 swimmers from Latvia, Lithuania, Estonia and Russia took part in the championship. Russia was represented by 10 teams from Kaliningrad, St.Petersburg, Moscow, Tver and Dubna.
Latvian teams participating in the championship were "Nara" (Daugavpils) "Otra elpa" (Valmiera), the "Kipsala" club (Riga), "Ogres roni", and the swimmers from Liepaja and Jelgava.

The peculiarity of the contest and the whole masters class is the participation of the club teams. The "U-Club" team (Tallinn) bore away the grand prize, the Amber Cup, for the third time, gaining a victory over the "Kipsala" team. The «ТАКАС» team (Kaunas) got the third place.

The individual championship winners were decided via the scoring system based on the world record in the discipline (the contestant's age also matters). Tatyana Prokofyeva (the OLIMP club, Moscow) was the first in the Top 10 Female Swimmers, Edgars Ozolins (the "Kipsala" club) – in the Top 10 Male Swimmers.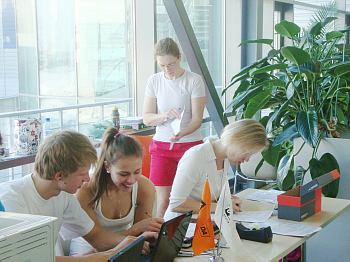 The 50 m paralympic swimming competition took place on Sunday, Feb 20.
Valentin Mesheryakov, a 78-year-old contestant from Moscow, and Eva Mai Virkunen, a 75-year-old swimmer from Estonia, were given the special prizes from the competition organisers by the Riga City Council representative Mr. Villerush and the Saeima deputy Sergey Mirskiy.
The sport and international friendship holiday was organised with the support of Riga Tourism Development Bureau and "LIVE RIGA"
Diplomatic Economic Club® » The 3 BALTIC AMBER CUP » Views: 7165 Diplomatic Club