Proclamation Day of the Republic of Italy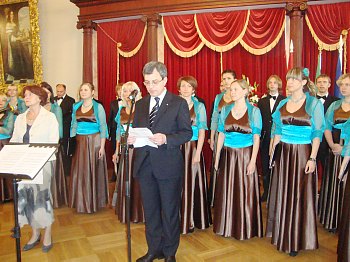 On the 2nd June in the Blackheads House the Ambassador of Italy in Latvia Francesco Puccio held a reception in the honour of the National Day of the Republic of Italy and the 150th anniversary of Italy's unification.
The Ambassador congratulated everyone on the holiday, wished prosperity to the people of Italy and Latvia, and congratulated the new President of Latvia A.Berziņš wishing him good luck working in this responsible position.
Republic's Proclamation Day is one of the most important state holidays in Italy. The Republic of Italy was established on 2 June 1946. That day all the citizens of Italy came to vote, and for the first time the right to vote was given to women also. The time of monarchy was over and the state adopted a new form of governance becoming a Republic.
The holiday has a status of National Day since November 2000, when the President signed the decree according to the law of National Holiday of Italy.
Diplomatic Economic Club® » Proclamation Day of the Republic of Italy » Views: 6766 Diplomatic Club