Farewell party for Club President Cornelis J. Groeneveld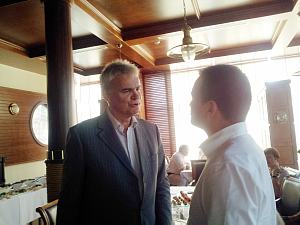 June 7th President of the Diplomatic Economic Club held a farewell party for Club members and guests in connection the appointment of a new job
Cornelis J. Groeneveld received a new assignment to work at the Netherlands Embassy in Iran
The Club members have expressed sincere thanks and wishes for success in his new job.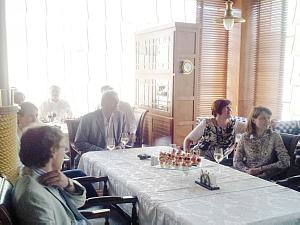 Cornelis J. Groeneveld Club President from September 2011, and a member of the Club since March 2009.
Decision of the Board the Club Cornelis J. Groeneveld awarded the Medal of Honor «For contribution to the development of international trade and economic relations and the strengthening of mutual understanding»
Was awarded the Honorary Diploma of the Club, souvenirs.
We sincerely thank the President of the Club for the cooperation and the strengthening of friendly relations between the Club.
We wish you success and prosperity!
Members of the Club:
Brian O'Beern, Victor Danilokh, Maxim Preminin, Aleksander Gaponenko, Snezhana Shushunova, Helen, Roge, David Tomaszewski, Andrey Ilyin, Andrei Volkov, Andrey Kozlov and other
Diplomatic Economic Club® » Farewell party for Club President Cornelis J. Groeneveld » Views: 5355 Diplomatic Club