President of the Diplomatic economic club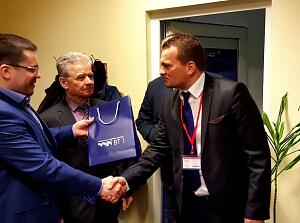 Diplomatic economic club president, second Secretary of the Embassy of Poland David Tomaszewski completes his work in Latvia and moves to another job.
Since 2013 Club's President David Tomaszewski was representing the club and actively participating in Club's daily activities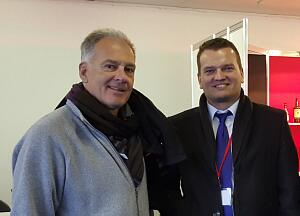 David Tomaszewski actively participated in Club's activities and events, meetings with the officials and businessman, successful international business connection promoting presentations and implementing cross border tolerance and understanding.
David's active involvement, communication and friendship strengthening skills are highly appreciated by the Club members.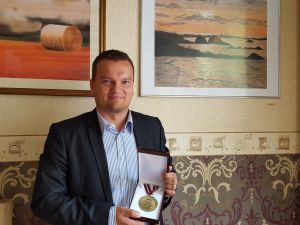 Club decided to award David Tomaszewski a Honorary Club's Diploma for his highly professional work in strengthening international cooperation and business, the Medal of Honor of the Club"For the active contribution to the development of international trade and economic relations and the strengthening of mutual understanding".
David also receives a souvenir with symbols of the Diplomatic Economic Club.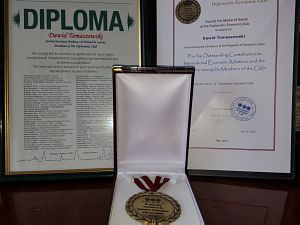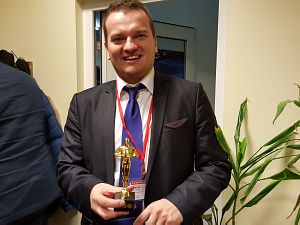 Club members wish David Tomaszewski success and growth in his professional career!
Diplomatic Economic Club® » President of the Diplomatic economic club » Views: 4970 Diplomatic Club