Visegrad Group: Czech Republic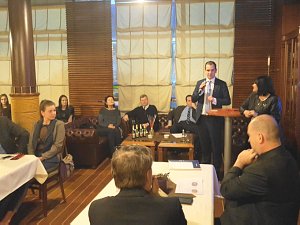 On March 9th, during a meeting in the Diplomatic Economic Club, Ambassador of the Czech Republic in Latvia Miroslav Kosek talked about mutually profitable development of commercial and economic relations between the two countries and about priorities for his country's development.
President of the Club Thomas Castrel , opened this Czech evening and Club members wished a happy International Women's Day to the ladies participating in the meeting
Before his speech, Miroslav Kosek showed a documentary about the Czech Republic.
Among the countries of Eastern Europe, Czech Republic is one of the most industrially developed and has priorities in the development of tourism, health care and other sectors.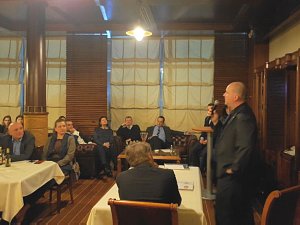 The positive development of mutually profitable commercial and economic relations between the Czech Republic and Latvia contributes to the trade growth. Representative office of Czech Trade in Riga and director Jiri Rejl plays an active role in this development. He helps establishing direct business contacts between the companies and takes part with firms from the Czech Republic at popular exhibitions in Latvia like Riga Food, Environment and Energy, Tech Industry and others.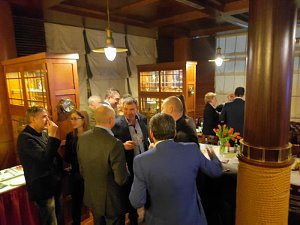 Ambassador Miroslav Kosek answered questions of the meeting participants. He also explained the role of tourism in the Czech Republic and gave the name of the most popular places to visit in his homeland.
According to the traditions of the Club for meetings devoted to countries, Club members participated in a little quiz about the Czech Republic.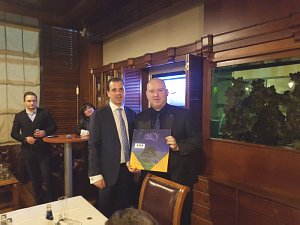 President of the Diplomatic Economic Club Thomas Castrel thanked the Ambassador of the Czech Republic for his interesting discussion and gave him as a souvenir from the Club — a book about Latvia.
Diplomatic Economic Club® » Visegrad Group: Czech Republic » Views: 3952 Diplomatic Club