The world of numerals with a large number of zeros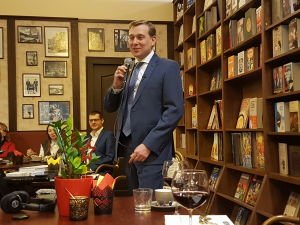 On January 12, a meeting with the writer, scientist Alexey Alexandrov, Senior Vice President of Norvik Banka, author of the book «Banking Management of Private Large Capital» took place in the POLARIS book cafe in Riga.
A doctor of economic sciences Alexey Alexandrov — the Vice President of Norvik Banka, MBA, a professor of business- school «International Management Institute» (MIM-Kyiv), senior researcher of the Institute for Systematic Statistical Studies in Kiev, Scientific Consultant, Strategic Business Review, Kiev, Ukraine, CFO Club Ukraine Member, President of Private Banking Club of the Independent Association of Banks of Ukraine. He is the author of more than 100 scientific and popular scientific publications, five monographs and collective scientific works.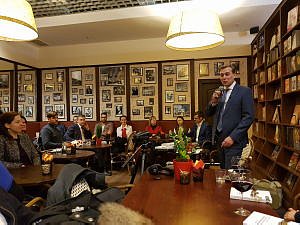 The topic of the meeting was: "Large private capital, the world of personal finance: modern challenges and prospects. The view of the practical banker and theoretical scientist ", where A. Aleksandrov dwelled on a wide range of financial and economic issues related to the overall socio-economic situation, the construction and functioning of society.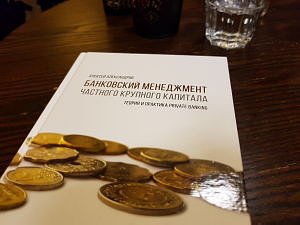 From the point of view of banking services for large private capital, work is not possible without taking into account a million different social, psychological characteristics, as well as legal and financial nuances.The world of numerals with a large number of zeros and the world of professional solutions is always of interest and attracts attention, and how this is reflected in the end on the development of socio-economic, demographic and many other issues of society.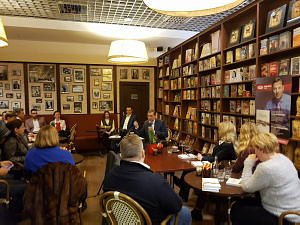 At the end of the meeting, Alexey Alexandrov answered numerous questions from the audience and left an autograph to readers in his book "Banking Management of Private Large Capital».
A. Alexandrov reminded listeners about the creative path and books of the Kiev writer Olga Alexandrova from which the meeting took place in the summer of 2017
Members of the Club express their gratitude to A. Aleksandrov for a meaningful and interesting meeting.
Diplomatic Economic Club® » The world of numerals with a large number of zeros » Views: 3792 Diplomatic Club