700 enterprises from 37 countries of the world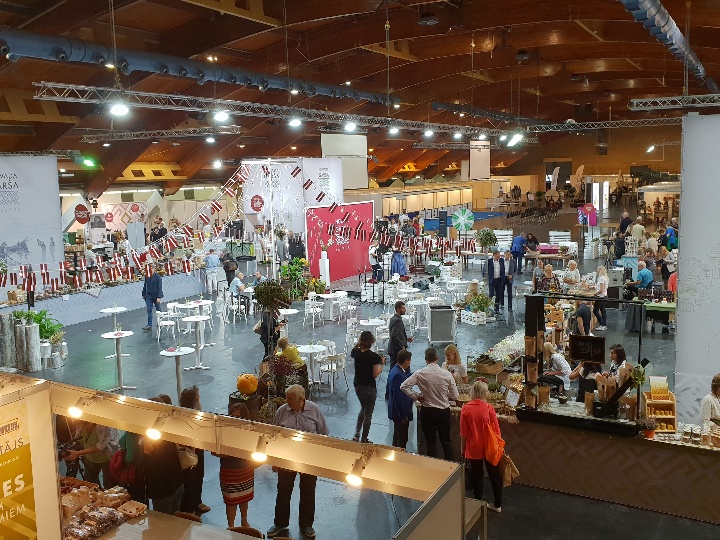 From 5 to 8 September in the International Exhibition Center in Kipsala is an important event in the Baltic food industry — an exhibition Riga Food 2018
Members of the Club took part in the opening and inspection of the expositions of the exhibition of local and foreign enterprises.
Its products and services at «Riga Food 2018» were presented by 700 enterprises from 37 countries.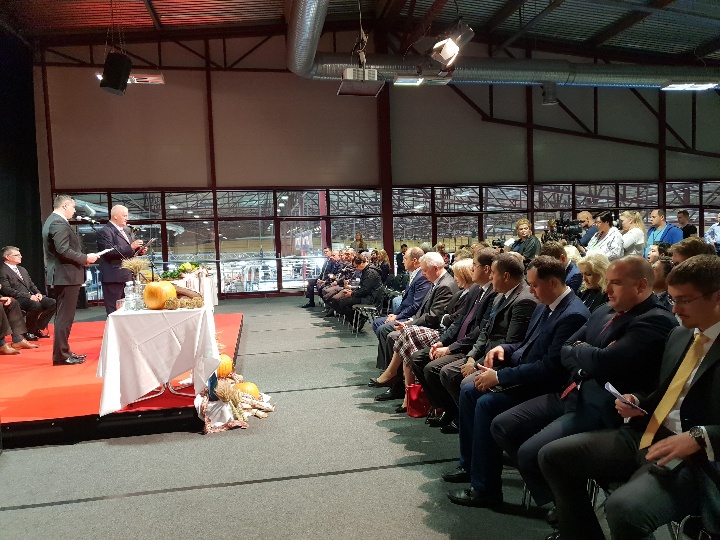 12 countries are represented by national joint stands: Lithuania, Estonia, Georgia, Italy, Canada, Ukraine, Poland, Uzbekistan, Belarus, Mexico and Latvia. The enterprises of Cyprus, Iran and Egypt took part in the exhibition for the first time.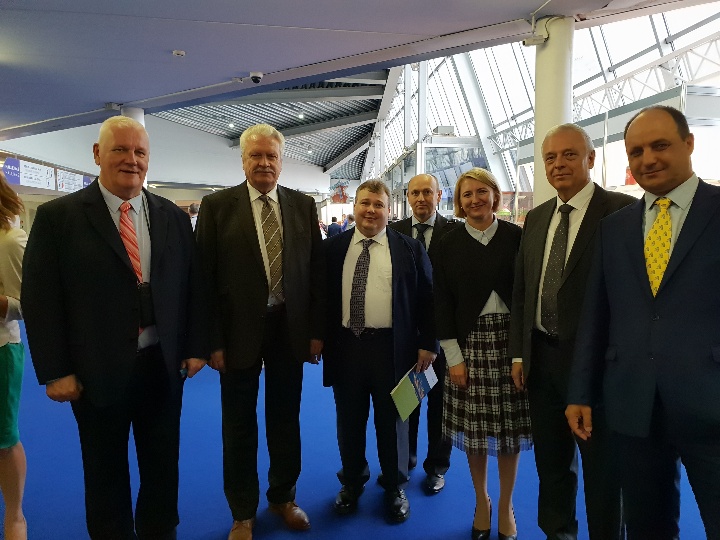 Minister of Agriculture of Latvia J. Duklavs, General Director of "BT 1" V. Tile, First Vice-President of the Ukrainian Union of Industrialists and Entrepreneurs S. Prokhorov, Chargé d'affaires of Ukraine in Latvia A. Podolyak, Second Secretary of the Embassy of Ukraine V. Volkodav, Secretary of the Embassy of Ukraine A. Sirenko
Members of the club got acquainted with local products at the national joint stand of Latvia.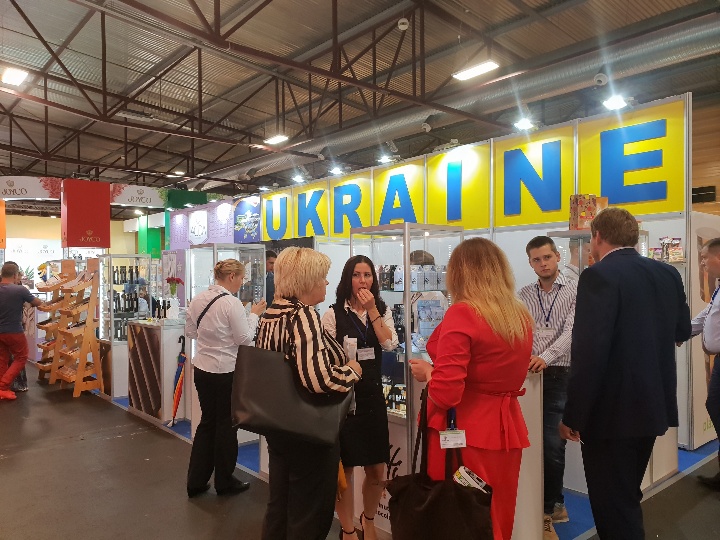 For the fifth year the company Ukraine Collective Expo presents at the Riga Food exhibition the food industry of Ukraine.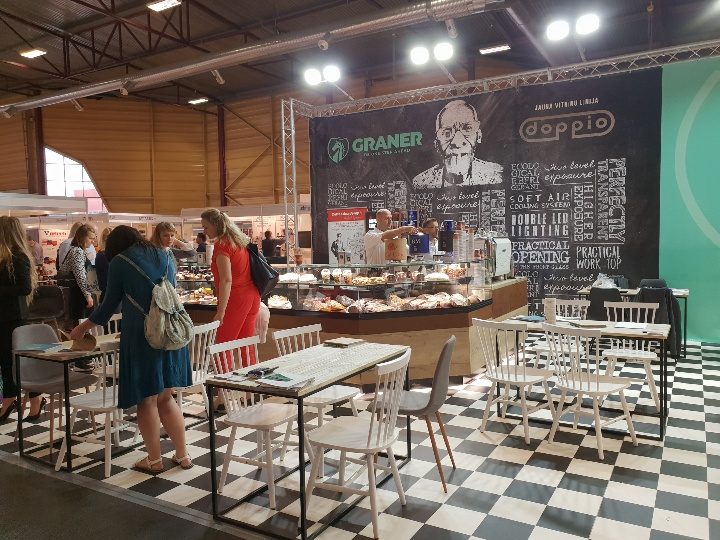 Opening ceremony Riga Food 2018 Minister of Agriculture of Latvia, General Director of BT 1, Director of Riga Food Exhibition, heads, representatives of embassies and delegations to the exhibitions of Hungary, Slovakia, Uzbekistan, Ukraine, Czech Republic, Kazakhstan, Belarus, etc..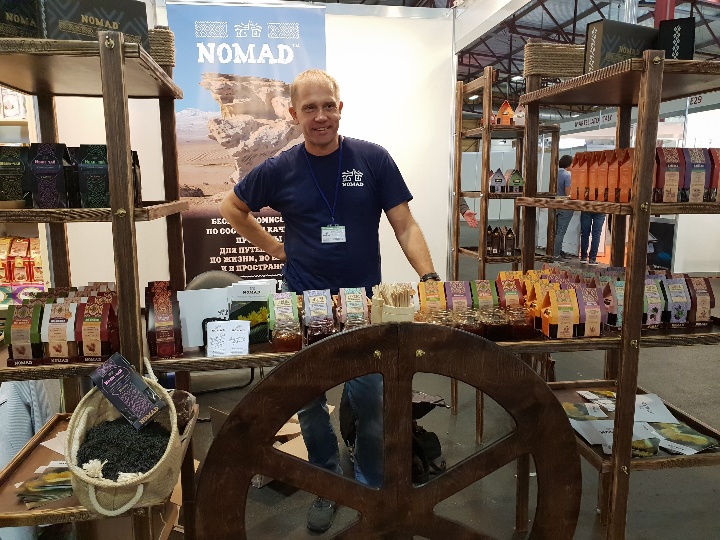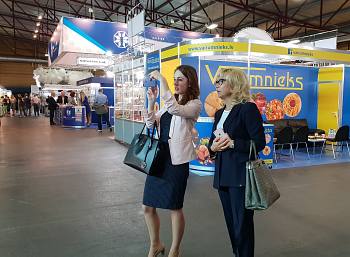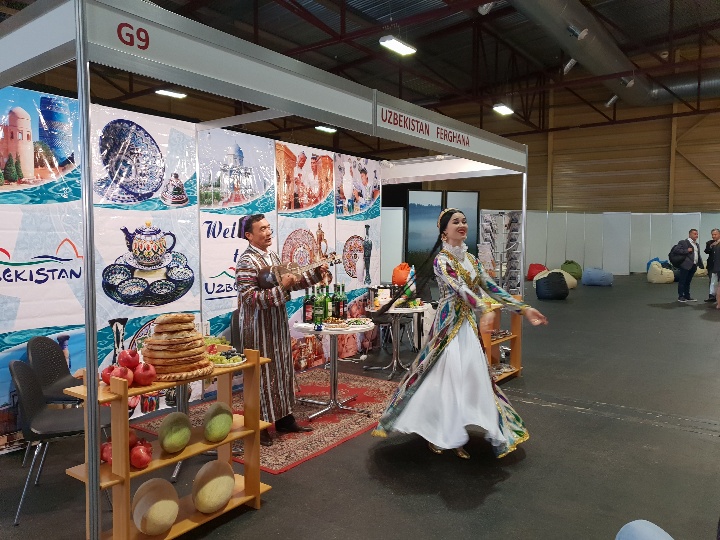 Stand of the Ferghana region of Uzbekistan at the exhibition. This year businessmen of Fergana, Samarkand and Tashkent take part
Jean-Filipp Schklar Counselor of the Embassy of Belgium and Adam Lesak Deputy Head of Mission of the Embassy of Slovakia at the opening ceremony of the exhibition in Riga
Diplomatic Economic Club® » 700 enterprises from 37 countries of the world » Views: 3583 Diplomatic Club