Reception of the Embassy of Uzbekistan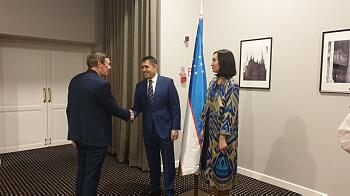 The Embassy of Uzbekistan in Latvia on December 10, held reception on the occasion of 27th Anniversary of Uzbekistan's Constitution, which is celebrated in the country on December 8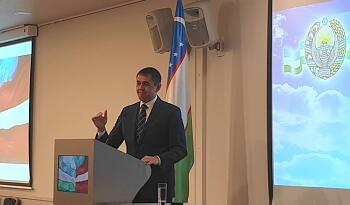 The reception was attended by the President of Latvia (2011-2015) Andris Berzins, deputies of the Saem of Latvia, ambassadors and diplomats, invited guests.
Ambassador of Uzbekistan to Latvia Kadambay Sultanov part of his speech at the reception said the Latvian language.
In his speech, he also stressed that the continued progressive development of mutually beneficial trade and economic relations between Uzbekistan and Latvia.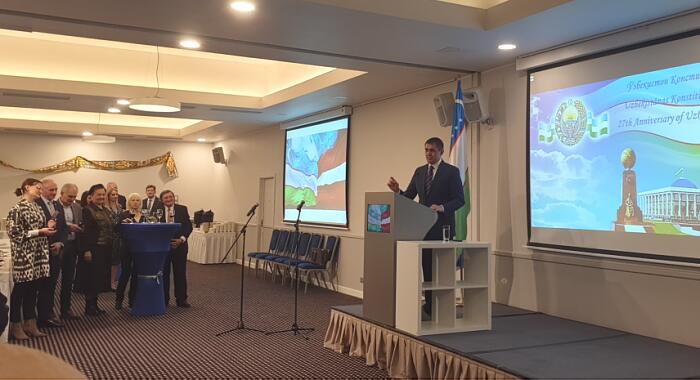 Ambassador congratulated on the occasion and wished the peoples of Latvia and Uzbekistan success and prosperity.
Ambassador Kadambay Sultanov presented a memorable gift to the President of Latvia(2011-2015) Andris Berzins in honor of recognition of his merits in the development of relations between the countries.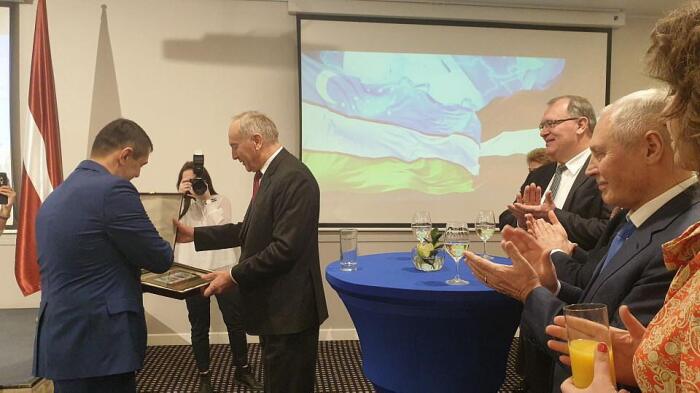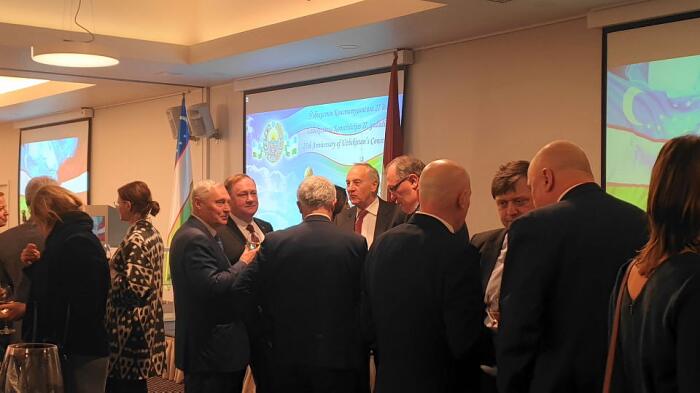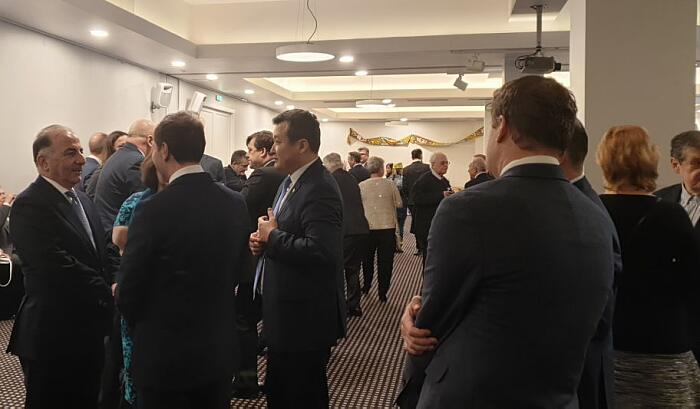 Diplomatic Economic Club® » Reception of the Embassy of Uzbekistan » Views: 2861 Diplomatic Club