Optimisms un iespējas  
2 20. maijā Diplomātiskais ekonomiskais klubs ar Nacionālo tūrisma organizāciju asociācijas (ANTOR) biedru piedalīšanos organizēja vebināru par tūrisma nozares stāvokli.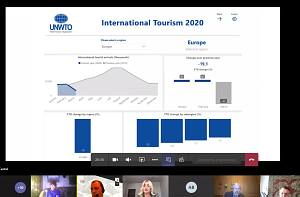 Kluba videokonference 2020. gada 20. maijā ar ANTOR biedru piedalīšanos
Vebināra tēma: par problēmām un iespējām iziet tūrisma nozarei no dīkstāves.
Margarita Šalaeva (kompānija 1travel.lv) iepazīstināja ar statistikas datiem (*.pdf) par vispārējām tendencēm un pastāstīja par situāciju Latvijā un Baltijas valstīs.
Pedro Waeghe, VISITFLANDERS (Beļģija) pārstāvis pastāstīja par Flandrijas valdības plāniem un pasākumi nozares atbalstīšanai. Piemērām, VISITFLANDERS pieder vairāki hosteļi,un organizācija tagad neņem par to īri.
Sergejs Kanajevs Šardžas Tūrisma biroja (AAE) vadītājs, pastāstīja par pakāpeniskiem ierobežojumu atcelšanas pasākumiem.Piemērām (lidostās, lielveikalos, viesnīcās), darbiniekiem tiek izveidoti «dezinfekcijas koridori» . Tāda pati iespēja tiek nodrošināta apmeklētājiem.Daudzu valstu ierēdņi atzīst, ka tūrisms var kļūt par dzinējspēku ekonomikai ārkārtas situācijas laikā.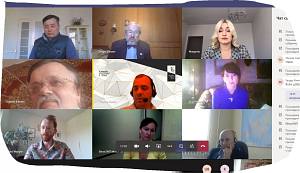 Irina Petrenko (Itālijas Tūrisma attīstības aģentūra ENIT) pastāstīja par situāciju valsts reģionos, par to, kā uzņēmumi plāno risināt jautājumu par tūristu veselības drošības nodrošināšanu.
Tika atzīmēta nozīmīga kontaktu un attiecību stiprināšanas iespēja tūrisma nozarē — starptautiskā izstāde BALTTOUR kas tradicionāli notiek februāra sākumā Rīgā.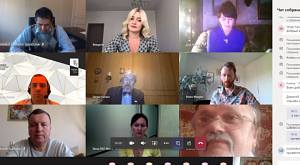 Korejas vēstnieks Seong-jin Han, Uzbekistānas vēstnieks Kadambay Sultanov, Šveices vēstnieka vietnieks Aldo de Luca runāja par tūrisma perspektīvām savās valstīs.
Kluba Prezidents Tomass Kastrels izteica pateicību Sergey Kanaev and Kristina Ionitska par atbalstu vebināra rīkošanai un visiem dalībniekiem par interesanto sarunas saturu un novēlēja tūrisma sektoram izturību un stabilitāti!

Jaunumi » Optimisms un iespējas » Views: 11314 Diplomatic Club