Reception of the Embassy of Azerbaijan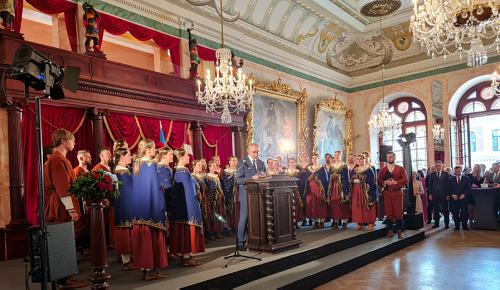 On May 24, the Embassy of Azerbaijan in Latvia held a reception on the occasion of the Independence Day of the Republic of Azerbaijan.The Declaration of Independence was adopted by the National Council of Azerbaijan on May 28, 1918.
Starting from 2021 May 28 is celebrated as Independence Day.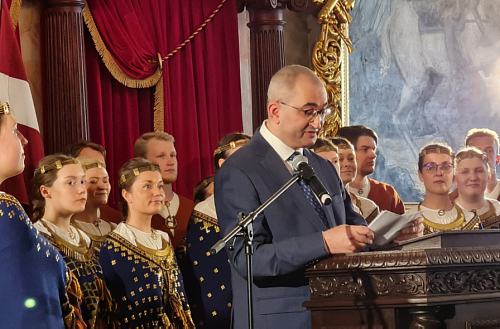 Ambassador of Azerbaijan Mr. Elnur Sultanov noted that the economic and cultural potential of Azerbaijan is actively developing, which improves the well-being of the people of the country.
The Ambassador congratulated the guests on the holiday, wished everyone success and prosperity.
The national anthems of the countries were performed by the choir of the Latvian University. On the stage of the House of Blackheads, the dance group performed several Azerbaijani folk dances.
Reception of the Embassy of Azerbaijan in Latvia. Turkish Ambassador Ms. Sule Oztunc, Israeli Ambassador Ms. Sharon Rappaport Palgi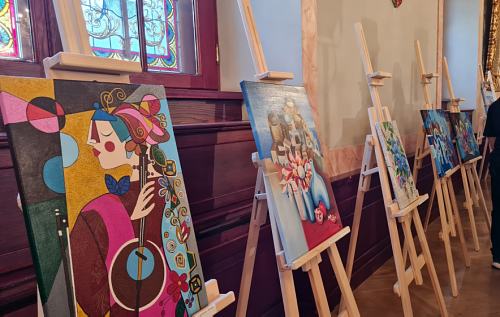 Diplomatic Economic Club® » Reception of the Embassy of Azerbaijan » Views: 1439 Diplomatic Club