Reception of the Georgian Embassy in Latvia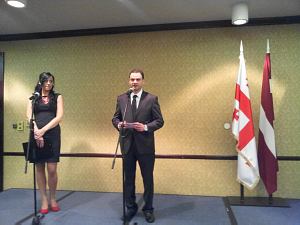 On the 26th May the ambassador of Georgia in Latvia Teimuraz Janjalia held a solemn reception to mark the occasion of the Independence Day of Georgia.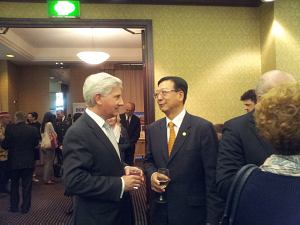 Ambassador of Switzerland Markus Nicklaus Pol Dutli and ambassador of PRC Yang Guoqiang. Yang Guoqiang
Independence Day is the major state holiday in Georgia.
Starting from the 19th century Georgia was a part of Russian Federation. On the 26th May 1918 the democratic government of Georgia declared independence; therefore exactly this date is marked as Independence Day of Georgia.
Ambassador of Slovakia Peter Hatiar, Ambassador of Frank Arnauts, Ambassador of Czech Republic, Pavol Šepeľák
The first independent democratic Republic of Georgia existed until 18 March 1921. During this time Georgia was recognized de-jure by 23 states in Europe, Asia and Latin America. In 1921 was formed the Georgian Soviet Republic, and in 1922 it joins the Soviet Union.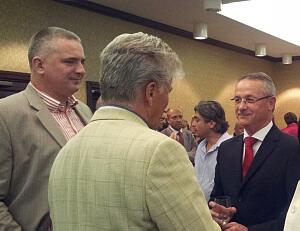 Ambassador of Hungary Gábor Dobokay
On 31 March 1991 in the country was held a referendum on independence restoration of Georgia. On 9 April 1991 the Supreme Council of the Republic adopted the Act of restoration of independence of Georgia, which adopted the 1918 Independence Act and the Constitution of 1921.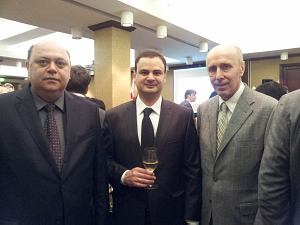 Ambassador of Moldova Aleksey Krakan, Ambassador of Georgia Teimuraz Dzhandzhalia, Ambassador of Ukraine Anatoliy Oliynyk
Ambassador of Georgia Teimuraz Janjalia congratulated guests on the holiday, and wished welfare to the nations of Georgia and Latvia.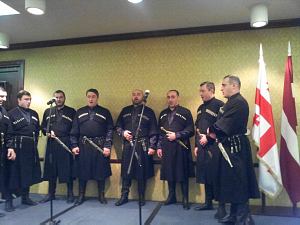 The vocal band "Voices of Georgia" sang anthems of both countries, and other Georgian songs.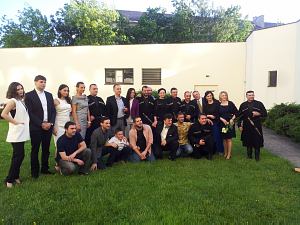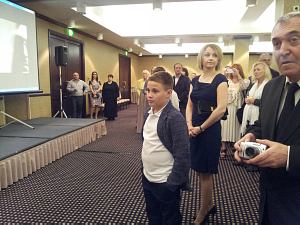 Diplomatic Economic Club® » Reception of the Georgian Embassy in Latvia » Views: 7222 Diplomatic Club