»»
Diplomatic Economic Club® » Economic, cultural and scientific development of Azerbaijan
05.10.2017 (1774)
Economic, cultural and scientific development of Azerbaijan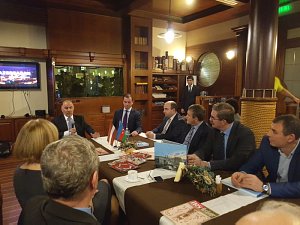 In the Diplomatic Economic Club the Ambassador of Azerbaijan in Latvia Javanshir Akhundov told about Azerbaijan on 5 October.
To understand modern life and the development of Azerbaijan have inseparably linked with the history of the country, which has more than one millennium.
In his speech, Javanshir Akhundov highlighted the historical past of the country, the stages of the statehood of Azerbaijan.
Azerbaijan has unique natural resources, developing processing industry, currently pays great attention to the development of the food industry, and tourist destinations
At a recent exhibition Riga Food in Riga, have a wide range of environmental products from Nakhchivan, which introduced the guests of the exhibition and of the President of Latvia Raymond Vejonis.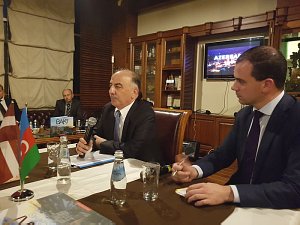 The country attracted visitors meeting with the unique nature of Azerbaijan and recreation, discover the sights and history of the peoples. The network of national parks of Azerbaijan is so extensive that making a business trip, you can choose the time to stop at a nearby oasis of nature.
The Ambassador spoke about contemporary challenges and directions in economic development, trade and economic ties of our countries, answered questions from club members.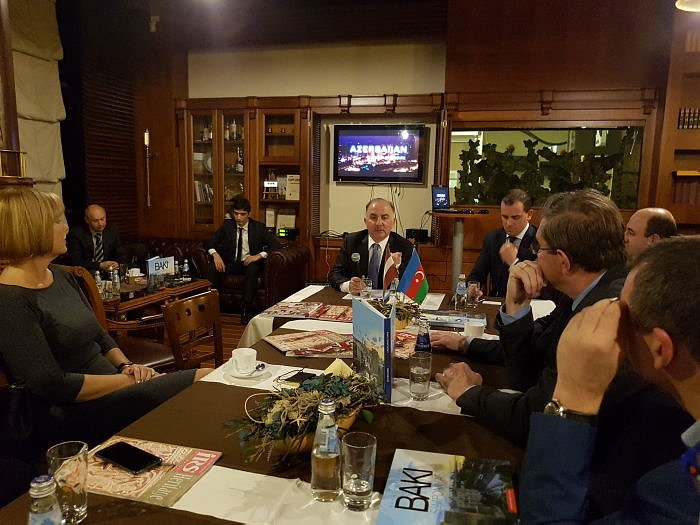 The President of the Club, Counsellor of the Embassy of Belgium Thomas Castrel thanked the Azerbaijani Ambassador Javanshir Akhundov, for expressive and meaningful conversation, which aroused genuine interest of the participants.The Ambassador would be awarded a commemorative souvenir Club book of Latvia. In turn, the Ambassador gave to the club Museum a picture that contains mini-models of folk musical instruments of Azerbaijan.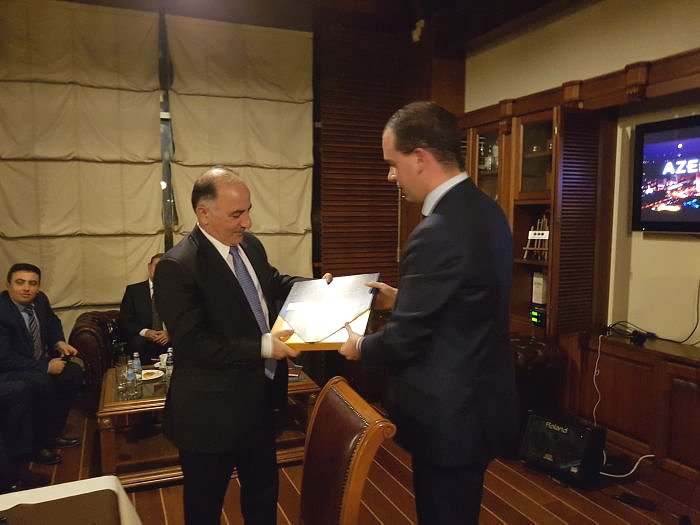 Javanshir Akhundov has accepted the invitation of the Club to join the members of the Diplomatic Economic Club.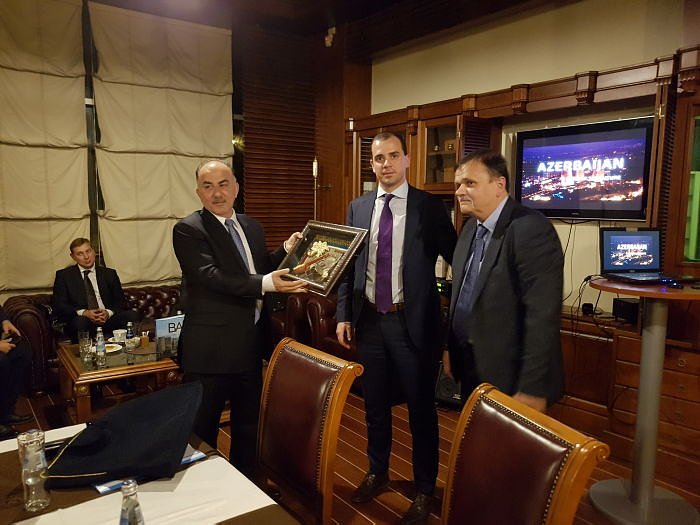 The meeting was also accepted to the club new members:Aleksandr Sirenko the first Secretary of the Embassy of Ukraine, Fernando Vidal-Folch attache for Commerce at the Embassy of Spain with residence in Vilnius Dmitry Glebov the first Secretary of the Embassy of Belarus, Alexey Domanov attache of the Russian Embassy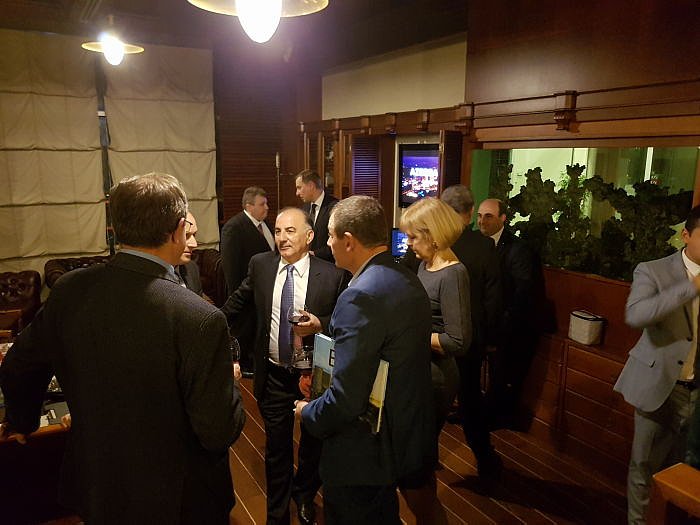 Diplomatic Economic Club® » Economic, cultural and scientific development of Azerbaijan » Views: 1774 Diplomatic Club